FREE MAGICAL CHEST – 1 Year Clash Royale Anniversary
Clash Royale is 1 year old, and to celebrate this, SuperCell is giving away a Free Magical Chest!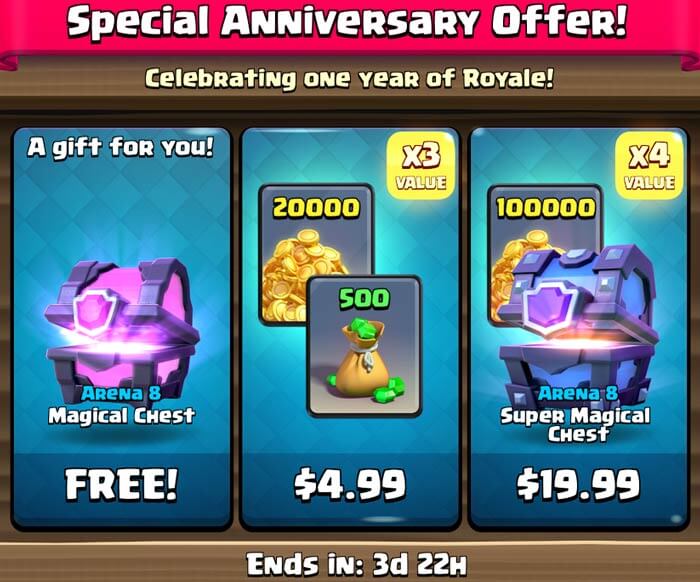 To get the chest just go to the shop. This offer expires in 4 days, so don't waste time!
Just go to the shop in the next 4 days (until March 17, 2017) and get this chest – no need to spend gold/gems/real money 🙂
Here is my Free Magical Chest unboxing video:
You will get about 4 epic cards and 20 rares, as well as a bunch of common cards. Some lucky clashers will even get a legendary, but i did not get one 🙂
PS… I recommend that you DON'T buy the special offers from shop that include chests. I bought a Legendary chest for 500 gems and got only on card – graveyard… Which was a complete scam in my opinion… see for yourself:
Legendary chest unboxing (500 gems at the shop)
Happy anniversary to entire Clash Royale community!
|